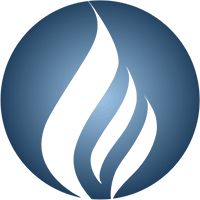 You are invited and encouraged to let us know the name and yahrzeit of your beloved ones who have departed from us. We will honor their memory by announcing their name at our synagogue during services. May you be comforted among all the mourners of Israel. These names will be written on our weekly Yahrzeit listing in the Memorial Alcove and updated here.
Yahrzeits from the week of March 27
Herbert Forman, father of Wendy Appleby
Benjamin Garfinkel, father of Deborah Goldstein
Sylvia Gold, mother of Jeffrey Gold, grandmother of Jennifer and Matthew Gold
Lillian Goldberg, mother of Barbara Slavkin
Harry Hamet, father of Jeff Hamet
Evelyn Horowith, grandmother of Melissa Helicke
Arthur Horowitz, husband of Susan Horowitz, father of Stephanie Crowe and David Horowitz
Esther Kaufman, grandmother of Lori Levitas
Fred C. Kazlow, father of Gary Kazlow
Jane M. Koplik, mother of Charles Koplik
Pauline Landau, mother of Caren Klein
Dorothy R. Latour, mother of Wendy Balentine
Martin S. Leffler, father of Stuart Leffler, grandfather of Jessica & Sarah Leffler
Peggy Newman-Stevens, aunt of Adam Newman
Norman Schiff, father of Francine Clay and Lenore Schiff, father in law of Matthew Flyer
Spenser Self, father of James Self
Morris Zolet, father of David Zolet
There are several occasions each year when our loved ones who have passed on are memorialized. The most significant of these is yahrzeit, the anniversary of the death, which is observed according to the Hebrew calendar. As is the case in all Jewish holy days, yahrzeit observance begins at night. A 24-hour candle is lit and one may attend synagogue to recite the Kaddish [the memorial prayer].
In addition, you may wish to have your loved one remembered by purchasing a plaque to go in the Memorial Alcove in our sanctuary. To order a plaque click here. His/Her name will be read yearly at our Yizkor services on Yom Kippur, Sukkot, Passover and Shavuot.
Many people choose to remember their loved ones by making a contribution in their memory to the synagogue. In this way, we affirm the meaning of life and support those higher causes and ideals with which our departed identified. Your participation in this mitzvah would be greatly appreciated. You may donate safely online here.