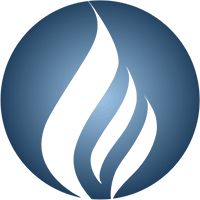 You are invited and encouraged to let us know the name and yahrzeit of your beloved ones who have departed from us. We will honor their memory by announcing their name at our synagogue during services. May you be comforted among all the mourners of Israel. These names will be written on our weekly Yahrzeit listing in the Memorial Alcove and updated here.
Recent Passing:  Dr. Allan Zelig Schwartzberg, father of Shana Schwartzberg-Brayton (& Jonathan Brayton), grandfather of Elijah and Ruby Brayton.
Yahrzeits week of January 22 to January 28
Sarah Baum, mother of Nathan Baum
Rhea Buxbaum, grandmother of Scott Markow
Arnold Drapkin, father of Meredith Lundergan
Rosa Garber, mother of Doris Geisler
Ruth Greenfield, mother of Marilyn Handwerger
Hyman Harris, father of Anthony Harris
Barbara Bowytz Hoffman, wife of Dr. William Hoffman, mother-in-law of Kenneth Hankin
Herman Kaplan, father of Janis Wasser
Boris Karasik, father of Steve Karasik
Goldie Kaufman, mother of Jeremy Kaufman
Harvey Kelman, father of Abigail Kelman
Stanley Klein, brother of Melvin Klein
Betty Kline, mother of Milton Kline
Ilona Koonce, mother of Steven Hirschfeld
Marvin Kushner, uncle of Lori Levitas
Rose Levine, grandmother of Marshall Kohen
Michael Levinson, husband of Marilyn Levinson, father of Joan and Alan Levinson
Cal Mishkoff, uncle of Joan Isman
Max Ricklin, grandfather of Jay Goldscher
Norbert Rotter, father of Stuart Rotter
Afik Sagi, nephew of Sarah Sherman
Susan Spinner, mother of Randi Soskil
Aaron Strichartz, father of Stanley Strichartz
Esther Zaret, mother of Vicki Weinstein
There are several occasions each year when our loved ones who have passed on are memorialized. The most significant of these is yahrzeit, the anniversary of the death, which is observed according to the Hebrew calendar. As is the case in all Jewish holy days, yahrzeit observance begins at night. A 24-hour candle is lit and one may attend synagogue to recite the Kaddish [the memorial prayer].
In addition, you may wish to have your loved one remembered by purchasing a plaque to go in the Memorial Alcove in our sanctuary. To order a plaque click here. His/Her name will be read yearly at our Yizkor services on Yom Kippur, Sukkot, Passover and Shavuot.
Many people choose to remember their loved ones by making a contribution in their memory to the synagogue. In this way, we affirm the meaning of life and support those higher causes and ideals with which our departed identified. Your participation in this mitzvah would be greatly appreciated. You may donate safely online here.