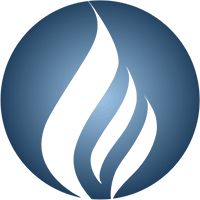 You are invited and encouraged to let us know the name and yahrzeit of your beloved ones who have departed from us. We will honor their memory by announcing their name at our synagogue during services. May you be comforted among all the mourners of Israel. These names will be written on our weekly Yahrzeit listing in the Memorial Alcove and updated here.
Yahrzeits week of October 2 to October 8
Edna Appletree, mother of Roy Appletree, grandmother of Jennifer Gamiel
Elsie Axler, mother of Barry Axler
Sidonia Bein, mother of Arlene Cahn
Mae Boyar, mother of Jay Boyar
Herman Buxbaum, grandfather of Scott Markow
Dorothy Naiditch Caplan, grandmother of Rebecca Aaron, great grandmother of Nina & Julian Amani-Dove
Samuel Dan, father of Stefanie Feldman
Elliott Epstein, father of Kenneth Epstein
Sylvia Finkelstein, mother of Susan Markin
Salomon Garber, grandfather of Doris Geisler
Eugene Gitelman, father of Joseph Gitelman
Jessie Bernfeld Glazer, mother of Esta Glazer
Philip Kelly Glazer, father of Esta Glazer
Harold Goldman, father of Robert Goldman
Lotte Gottschlich, mother of David Gottschlich
Bertha Greenwald, mother of David Greenwald
Aaron Herzenberg, father of Susan Appletree, grandfather of Jennifer Gamiel
Arthur Kalish, grandfather of Sabrina Gordon
Rachel Sarah Kipnis, daughter of Risa & Jonathan Kipnis
Hilda Klein, mother of Melvin Klein
Rose Klein, mother of Roberta Breslow
Benjamin Kushner, grandfather of Lori Levitas
Rose Kushner, grandmother of Lori Levitas
Helen R. Lund, grandmother of Aaron Brodsky
Irwin Moskowitz, father of Heather Skolkin
Hyman Pertman, father of Allan Pertman
Sidney Portnoy, father of David Portnoy
Samuel Priest Rose, brother of Deborah Rose
Alfred Schwartz, father of Mel Schwartz
Esther Silver, grandmother of Helen Winoker, great grandmother of Maya Green
Antoinette Stutman, mother of Rochelle Eisenberg
Allan Wallace, father of Barbara Warshowsky
There are several occasions each year when our loved ones who have passed on are memorialized. The most significant of these is yahrzeit, the anniversary of the death, which is observed according to the Hebrew calendar. As is the case in all Jewish holy days, yahrzeit observance begins at night. A 24-hour candle is lit and one may attend synagogue to recite the Kaddish [the memorial prayer].
In addition, you may wish to have your loved one remembered by purchasing a plaque to go in the Memorial Alcove in our sanctuary. To order a plaque click here. His/Her name will be read yearly at our Yizkor services on Yom Kippur, Sukkot, Passover and Shavuot.
Many people choose to remember their loved ones by making a contribution in their memory to the synagogue. In this way, we affirm the meaning of life and support those higher causes and ideals with which our departed identified. Your participation in this mitzvah would be greatly appreciated. You may donate safely online here.