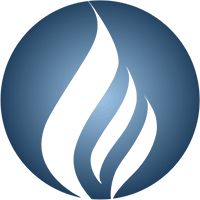 You are invited and encouraged to let us know the name and yahrzeit of your beloved ones who have departed from us. We will honor their memory by announcing their name at our synagogue during services. May you be comforted among all the mourners of Israel. These names will be written on our weekly Yahrzeit listing in the Memorial Alcove and updated here.
Yahrzeits week of to November 26 to December 2
Solomon Cohen, Father of Jeff Carter
Ruth Davidson, Aunt of Todd Engel
Florence Klein Dobkin, Mother of S. Toba Dobkin Barth
David Eigles, Brother of Henry Eigles
Vera Gibson, Grandmother of Sarah Kaczmarek
Marilyn Hankin, Mother of Kenneth Hankin
Selma Miller, Mother of Michael Miller
Salomon Moses, Father of Sara Baum
Kenneth Myers, Uncle of Shelley Engel
Edna Neidorf, Mother of Carol Herman
Herman Nertz, Grandfather of Linda Murray
Louis Potler, Father of Stanley Potler
Pearl Printz, Mother of Esther Weiner
Beatrice Rochvarg of perpetual memory
Fay Rapport Rosen, Mother of Dennis Rapport
Maurice Rosen, Father of Jeffrey Rosen
Bentley Salsbury, Father of Stuart Salsbury
Emily Soifer, Sister of Matthew Soifer
Kayla Tollen, Friend of Janis Wasser
Edith Axel Weiner, Mother of Neil Axel
There are several occasions each year when our loved ones who have passed on are memorialized. The most significant of these is yahrzeit, the anniversary of the death, which is observed according to the Hebrew calendar. As is the case in all Jewish holy days, yahrzeit observance begins at night. A 24-hour candle is lit and one may attend synagogue to recite the Kaddish [the memorial prayer].
In addition, you may wish to have your loved one remembered by purchasing a plaque to go in the Memorial Alcove in our sanctuary. To order a plaque click here. His/Her name will be read yearly at our Yizkor services on Yom Kippur, Sukkot, Passover and Shavuot.
Many people choose to remember their loved ones by making a contribution in their memory to the synagogue. In this way, we affirm the meaning of life and support those higher causes and ideals with which our departed identified. Your participation in this mitzvah would be greatly appreciated. You may donate safely online here.