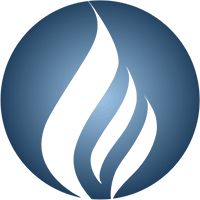 You are invited and encouraged to let us know the name and yahrzeit of your beloved ones who have departed from us. We will honor their memory by announcing their name at our synagogue during services. May you be comforted among all the mourners of Israel. These names will be written on our weekly Yahrzeit listing in the Memorial Alcove and updated here.
Yahrzeits week of October 22 to October 28
Faye Astrow, Grandmother of Russell Fecteau
Irene Baum, Mother of Michael Baum
Sylvia Buchalter, Mother of Dr. Warren Buchalter
Ben Cahn, Grandfather of Robert Cahn
Phillippe Carrier, Father of France Hirschfeld
Alvin Charens, Brother of Lois Gleicher
Leslie Feldman, Husband of Stefanie Feldman
Nathan Goldberg, Grandfather of Margery Rapport
Warren Goldstein, Father of Lori McKenney
Gerald Hochstadt, Father of Ira Hochstadt
Rosalind Kelman, Mother of Abigail Kelman
Frank Kodeck, Grandfather of Amy Weissenburger
Ralph Kranetz, Father of Barbara Green
Larry Kushner, Father of Lori Levitas
Frank Locario, Father of Pam Bernstein
Stanley Maer, Grandfather of Beth Magden
Claudia Mayer, of perpetual memory
Leroy Miller, Father of Jeffrey and Lee Miller
Sadie Nertz, Grandmother of Linda Murray
Virginia Porter, Mother of Steven Porter
Gregory Shapiro, Grandfather of Annie McCormick
Jack Weinstein, of perpetual memory
Fred White, Uncle of Denise & Gary Saks
Steve Zweig, Father of Robert Zweig
There are several occasions each year when our loved ones who have passed on are memorialized. The most significant of these is yahrzeit, the anniversary of the death, which is observed according to the Hebrew calendar. As is the case in all Jewish holy days, yahrzeit observance begins at night. A 24-hour candle is lit and one may attend synagogue to recite the Kaddish [the memorial prayer].
In addition, you may wish to have your loved one remembered by purchasing a plaque to go in the Memorial Alcove in our sanctuary. To order a plaque click here. His/Her name will be read yearly at our Yizkor services on Yom Kippur, Sukkot, Passover and Shavuot.
Many people choose to remember their loved ones by making a contribution in their memory to the synagogue. In this way, we affirm the meaning of life and support those higher causes and ideals with which our departed identified. Your participation in this mitzvah would be greatly appreciated. You may donate safely online here.