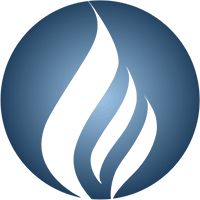 You are invited and encouraged to let us know the name and yahrzeit of your beloved ones who have departed from us. We will honor their memory by announcing their name at our synagogue during services. May you be comforted among all the mourners of Israel. These names will be written on our weekly Yahrzeit listing in the Memorial Alcove and updated here.
Yahrzeits Week of August 5 to August 11
Sharyn Berliner, Mother of Andrea Portnoy
Israel Bernstein, Father of Suzanne Salsbury
Rose Cohen, Mother of Jeff Carter
Harry A. Dobkin, Father of S. Toba Dobkin Barth
Chaim Feldman, Father of Uri Feldman
Sy Frenkel, Father of Tally Frenkel
Blaine Friedlander, Father of Diane Goodridge
Molly Rivka Gleicher, Mother of Lois Gleicher
Jack Goheen, Father of Ellynn Self
Arthur E. Goldman, Husband of Gloria Goldman
Louis Green, Father-in-law of Lynn Green, Grandfather of Neal Green
Lena Hyman, of Perpetual Memory
Jacob Isralit, Father of Dalia Feldman
Baila F. Kaufman, Mother of Pamela Kaufman Wagoner
Estelle Lazerov, Mother of Manuel & Jeanie Lazerov
Peter A. Lees, Friend of Sharon Stern
Hilbert Levine, Father of Barbara Packer
Carole L. Mack, Sister of Brian Kritt
Stephen Jay Makler, Cousin of Rachel Gelinas & Roberta Breslow
William Michels, Brother of Harold Michels, Uncle of Lisa Ott
Murray Needelman, Father of Steven Diener
Donald Rosenblatt, Father of Richard Rosenblatt
Nahum Rozinov, Uncle of Ida Eidelman
Aglaia Sarandou, Mother of Menelaos Sarantos
Sam Singer, Grandfather of Toni Carr
James Smertz, Father of Ellen Strichartz
Lillian Sorin, Grandmother of Adam Greenstein
Sarah Taper, of Perpetual Memory
Helen Zaben, Mother of Lynn Kohen
There are several occasions each year when our loved ones who have passed on are memorialized. The most significant of these is yahrzeit, the anniversary of the death, which is observed according to the Hebrew calendar. As is the case in all Jewish holy days, yahrzeit observance begins at night. A 24-hour candle is lit and one may attend synagogue to recite the Kaddish [the memorial prayer].
In addition, you may wish to have your loved one remembered by purchasing a plaque to go in the Memorial Alcove in our sanctuary. To order a plaque click here. His/Her name will be read yearly at our Yizkor services on Yom Kippur, Sukkot, Passover and Shavuot.
Many people choose to remember their loved ones by making a contribution in their memory to the synagogue. In this way, we affirm the meaning of life and support those higher causes and ideals with which our departed identified. Your participation in this mitzvah would be greatly appreciated. You may donate safely online here.