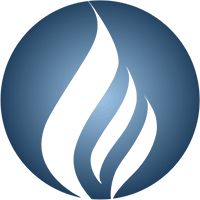 You are invited and encouraged to let us know the name and yahrzeit of your beloved ones who have departed from us. We will honor their memory by announcing their name at our synagogue during services. May you be comforted among all the mourners of Israel. These names will be written on our weekly Yahrzeit listing in the Memorial Alcove and updated here.
Yahrzeits week of August 7 to August 13
Harry Adler, husband of Deborah Adler, father of Sarah Adler
Edward R. Bergstein, of perpetual memory
Faye Bidle, mother of Ilene Rosen
George Brody, great uncle of Joan Isman
Minnie Cohen, mother of Les Cohen
Aaron R. Davison, father of Jerry Davison and Marion Miller
Harry A. Dobkin, father of Toba Barth
Harry Eisenstadt, uncle of Susan & Jeffrey Dreifuss
Joseph Garter, grandfather of Jeremy Goldman
Yetta Goldberg, grandmother of Stephanie Brown
Aaron Joffe, former husband of Doris Geisler
Baila F. Kaufman, mother of Pamela Wagoner
Seymour Kritt, father of Brian Kritt
Jack Lerner, father of Sharon Nussbaum
Gladys Lewis, mother of Shirley Abel
Cyrus Manzoor, brother of Shekoofeh Sussman
Howard Margolin, father of Jamie Politzer
Murray Needelman, father of Laurie Diener
Jack Pustilnik, father of Michael Pustilnik
Julius Rosenberg, father of Margaret Gold
Simon Rosenblum, father of Wendi Lax
Aglaia Sarandou, mother of Menelaos Sarantos
Dorothy Schlessinger, mother of Robert Schlessinger
Leonard Silverman, grandfather of Michael Witlin
Morris Solomon, father of Rebecca Maltz
Abraham Stulberger, father of Cas Stulberger
There are several occasions each year when our loved ones who have passed on are memorialized. The most significant of these is yahrzeit, the anniversary of the death, which is observed according to the Hebrew calendar. As is the case in all Jewish holy days, yahrzeit observance begins at night. A 24-hour candle is lit and one may attend synagogue to recite the Kaddish [the memorial prayer].
In addition, you may wish to have your loved one remembered by purchasing a plaque to go in the Memorial Alcove in our sanctuary. To order a plaque click here. His/Her name will be read yearly at our Yizkor services on Yom Kippur, Sukkot, Passover and Shavuot.
Many people choose to remember their loved ones by making a contribution in their memory to the synagogue. In this way, we affirm the meaning of life and support those higher causes and ideals with which our departed identified. Your participation in this mitzvah would be greatly appreciated. You may donate safely online here.