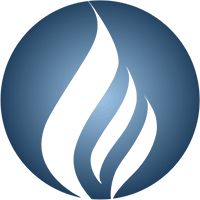 You are invited and encouraged to let us know the name and yahrzeit of your beloved ones who have departed from us. We will honor their memory by announcing their name at our synagogue during services. May you be comforted among all the mourners of Israel. These names will be written on our weekly Yahrzeit listing in the Memorial Alcove and updated here.
Recent Passing:  Sid Kramer, father of Mim (& Steve) Dubin.
Yahrzeits Week of May 20 to May 26
Israel Davidson, Uncle of Todd Engel
Bessie Davis, Mother of Larry Davis
Sonya Facher, Mother of Anne Rand
Charlotte Fineman, Mother-in-law of Luba Fineman
Renée Frankel, Grandmother of Dara Neuman-Sunshine
William Hays, Father of Betsy Singer
Sylvia Heiman, Grandmother of Jeremy Rachlin
Alfred Jacobs, Grandfather of Philip Lower
Ludwig Kahn, Father of Carol Lewis
Beatrice M. Katz, Of perpetual Memory
Ben Klein, Father of David Klein, father-in-law of Francine Klein
Fannie Kranetz, Grandmother of Barbara Green
Alfred E. Lewis, Father of Shirley Abel
Sheldon Luntz, Father of Bryan Luntz
Melvin Magden, Grandfather of Harley and Aaron Magden
Henry Nieporent. Father of Richard Nieporent, grandfather of Benjamin Nieporent, great grandfather of Jeremy Nieporent
Barbara Paulson. Mother of Rebecca Fields
Monte Earl Reiser, Husband of Beth Reiser, father of Lauren Reiser
Joy Schlessinger, Sister-in-law of Robert Schlessinger
James Sullivan, Friend of Kenneth & Joan Isman
Harold Tabershaw, Father of Ellen Saval
Khana Tartakovskaya, Mother of Inna Smolyak
Freda White, Mother of Denise Saks, mother-in-law of Gary Saks
Marvin Wofsey, Father of Avrom Wofsey, father-in-law of Deborah Wofsey
Bruce Zoren, Father of Todd Zoren
There are several occasions each year when our loved ones who have passed on are memorialized. The most significant of these is yahrzeit, the anniversary of the death, which is observed according to the Hebrew calendar. As is the case in all Jewish holy days, yahrzeit observance begins at night. A 24-hour candle is lit and one may attend synagogue to recite the Kaddish [the memorial prayer].
In addition, you may wish to have your loved one remembered by purchasing a plaque to go in the Memorial Alcove in our sanctuary. To order a plaque click here. His/Her name will be read yearly at our Yizkor services on Yom Kippur, Sukkot, Passover and Shavuot.
Many people choose to remember their loved ones by making a contribution in their memory to the synagogue. In this way, we affirm the meaning of life and support those higher causes and ideals with which our departed identified. Your participation in this mitzvah would be greatly appreciated. You may donate safely online here.