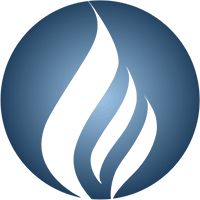 You are invited and encouraged to let us know the name and yahrzeit of your beloved ones who have departed from us. We will honor their memory by announcing their name at our synagogue during services. May you be comforted among all the mourners of Israel. These names will be written on our weekly Yahrzeit listing in the Memorial Alcove and updated here.
Yahrzeits for January 17, 2020
Jack Adler, father in law of Deborah Adler
Lore Aufhauser, mother of Susan Aufhauser-Soifer
Minna Bernstein, grandmother of Yale Bernstein and Beth Luntz
Sonia Blickstein, mother of Irving Blickstein
Gilbert Cohen, father of Shari Chase
Mussie Eidelman, mother of Diane Eidelman
Peter Friedenberg, father of Lori Rudolph
Esther Goldman, grandmother of Debra Curtis
Marvin Harold Kaplan, father of Steven Kaplan
Norman Klebanow, father of Kenneth Klebanow
Pearl Kodeck, grandmother of Amy Weissenburger
Ilona Koonce Mother of Steven Hirschfeld
Reuben Lax, father of Mitch Lax
Eva Munsart, aunt of Joan Isman
Herb Musmon, father of Phyllis Kramer
Gerald Neuwelt, father of Lewis Neuwelt
Paul E. Reinhold, father of Donna Kaplan
Phillip Salkin, grandfather of Fara Kidwell
Celia Salsbury, mother of Stuart Salsbury
Minnie Schwartz, aunt of Susan & Jeffrey Dreifuss
Jacob Shefrin, father of Elliot Shefrin
Susan Hurwitz Sorkin, former wife of Lawrence Sorkin
Frances Steele, grandmother of Michelle Stulberger
Leon Troll, father of Jeff Troll
There are several occasions each year when our loved ones who have passed on are memorialized. The most significant of these is yahrzeit, the anniversary of the death, which is observed according to the Hebrew calendar. As is the case in all Jewish holy days, yahrzeit observance begins at night. A 24-hour candle is lit and one may attend synagogue to recite the Kaddish [the memorial prayer].
In addition, you may wish to have your loved one remembered by purchasing a plaque to go in the Memorial Alcove in our sanctuary. To order a plaque click here. His/Her name will be read yearly at our Yizkor services on Yom Kippur, Sukkot, Passover and Shavuot.
Many people choose to remember their loved ones by making a contribution in their memory to the synagogue. In this way, we affirm the meaning of life and support those higher causes and ideals with which our departed identified. Your participation in this mitzvah would be greatly appreciated. You may donate safely online here.